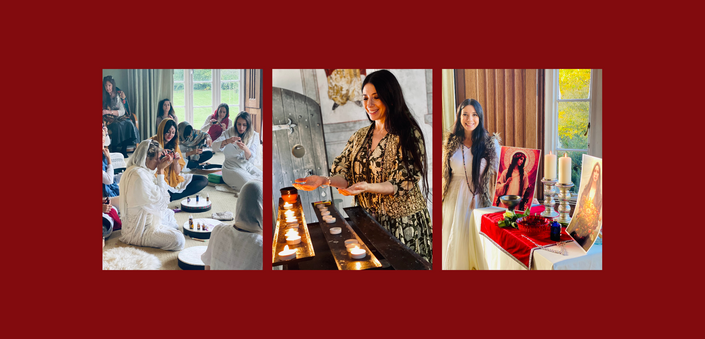 Rhythmic Light Creation 2023
Consecrated Co-Creation and Manifestation with the Frequency of the Number 7
Rhythmic Light Creation 2023

Consecrated Creation and Manifestation with the Frequency of Number 7
Ahava and Blessings to all of you
In these last days of 2022, we may be spending some time in reflection as a cycle is coming into completion. We prepare ourselves for 2023, a Year 7.
Cycles are an oracle within themselves. Cycles are prophetic. When we align with a Cycle the Mystery is revealed through us and within us. We experience a Cosmic Communication, thus the beauty of co-creation unfolds in our lives. We are all given special tools that we are blessed with and when we learn how to use these tools, magic is manifested. We often forget that portals and cycles are also part of our tools and to learn how to spiral within the Cosmic Dance of Creation is a powerful language within itself. We are all interconnected. When we break our connection to our Soul, Nature, the Planets, the Stars, the Dimensions, the Light, we experience blocks in our lives. Let us start 2023, a Number 7 Frequency, with a holy desire to co-create with the Light of Creation.
Number 7 Represents:
Shekhinah - The Holy Spirit - The Divine Feminine
Mary Magdalene
Venus
Hathor
Initiation
Energy (Auric Field) Field
Asherah
The Black Madonna
Perfection through the Tree of Life
The Creation Story - Genesis
The Study of the Aramaic Letters
7 is such a powerful number that represents an amazing upgrade in everything in our lives. In its mystical and higher octave teachings, 7, as the number of Venus, is the Light of Creation.
7 is one of my favourite numbers and is a very strong presence in my numerology. 7 is the number of initiations and new journeys that will bring us closer to expressing and manifesting our SOUL ESSENCE.
As 7 represents Venus, when we open up our hearts in service and devotion, Venus rewards us with a delightful experience of Cosmic Beauty. This Cosmic Beauty is an upgrade in absolutely everything in our life.
In Kabbalah, the seventh Sephirah on the Tree of Life is called Netzach, which means victory. This is attributed to the planet Venus. On a personal level, Venus represents art, creativity, beauty, divine union, sensuality, and it's also the planet of feeling secure on a very deep level. Venus is true value and self-worth. If we value ourselves, we will create a lot more prosperity in our life. When we feel secure in the world, this security enables us to help others value themselves.
As number 7 represents our energy field, we have an opportunity to work with Light Creation through creativity and the containment of life force to generate more energy and as a result have a strong and expansive energy field. The more expansion in our energy field, the more open we are to receive the Abundance, Beauty and Light of number 7.
At The Desert Rose Mystery School the 2023 Theme, the Year Number 7 Theme, is :
Rhythmic Light Creation.
The intention of Rhythmic Light Creation Online Experience is to align with the Cycles of Venus and the Magdalene Consciousness through the teachings of the Number 7.
Rhythmic Light Creation Online Experience offers:
- A talk on number 7. In this talk we will also receive the transmissions of Number 7 through the Magdalene Consciousness.
- How to align your personal Numerology year with the frequency of Number 7.
- Egyptian Energy Medicine Practice to embody the frequency of 7.
- Venus Meditation for Prosperity. I Channeled this new Meditation on December 28th 2021 and I have been practicing it every day since I received it. I am very excited about sharing this Meditation with you.
- A Mystery coding of Aramaic Letters for Abundance and Prosperity.
- Chanting to the Pleiadian Light Language Prayer of TARENUM. She is the Hathor that represents the heart chakra. Her presence will be very powerful in 2023.
- Writing ritual to anchor in the physical realm our desires for 2023.
- Magdalene Womb Yoga Session to expand the Energy Field (Aura). Expanding our energy field is very important for attracting abundance and for feeling safe with our emotions. When we expand our energy field we transcend with grace the difficult situations and moments in our life. This Magdalene Womb Yoga Session finishes with a chanting prayer in Aramaic.
- Understanding the Venus Cycle for 2023 through the teachings of Sophianic Kabbalah (as Number 7 is the Number of Venus). (Throughout 2023 I will be sharing the Teachings of the Venus Gates as taught through Sophianic Kabbalah).
- Drumming Rhythm to the Vafesha. The Vafesha is the expression of Venus through our heart. She is the awakening of the Hathor Chakra.
- Number 7 Myrraphore Oil Blend
This practices and teachings in Rhythmic Light Creation will be available on the first of January and you can experience the transmissions and practices in your own pace. These teachings can be used throughout the whole year and will help you align with the teachings that we are meant to receive, embody and deliver in 2023.
I sat in deep meditation with this offering. I really want to guide and help all of you in this Community and these practices have been a part of my life for many years and they will continue to be.
Sending all of you deep love and blessings as we prepare ourselves for a new Frequency, a new Expressions, a new Journey.
AHAVA
Your Instructor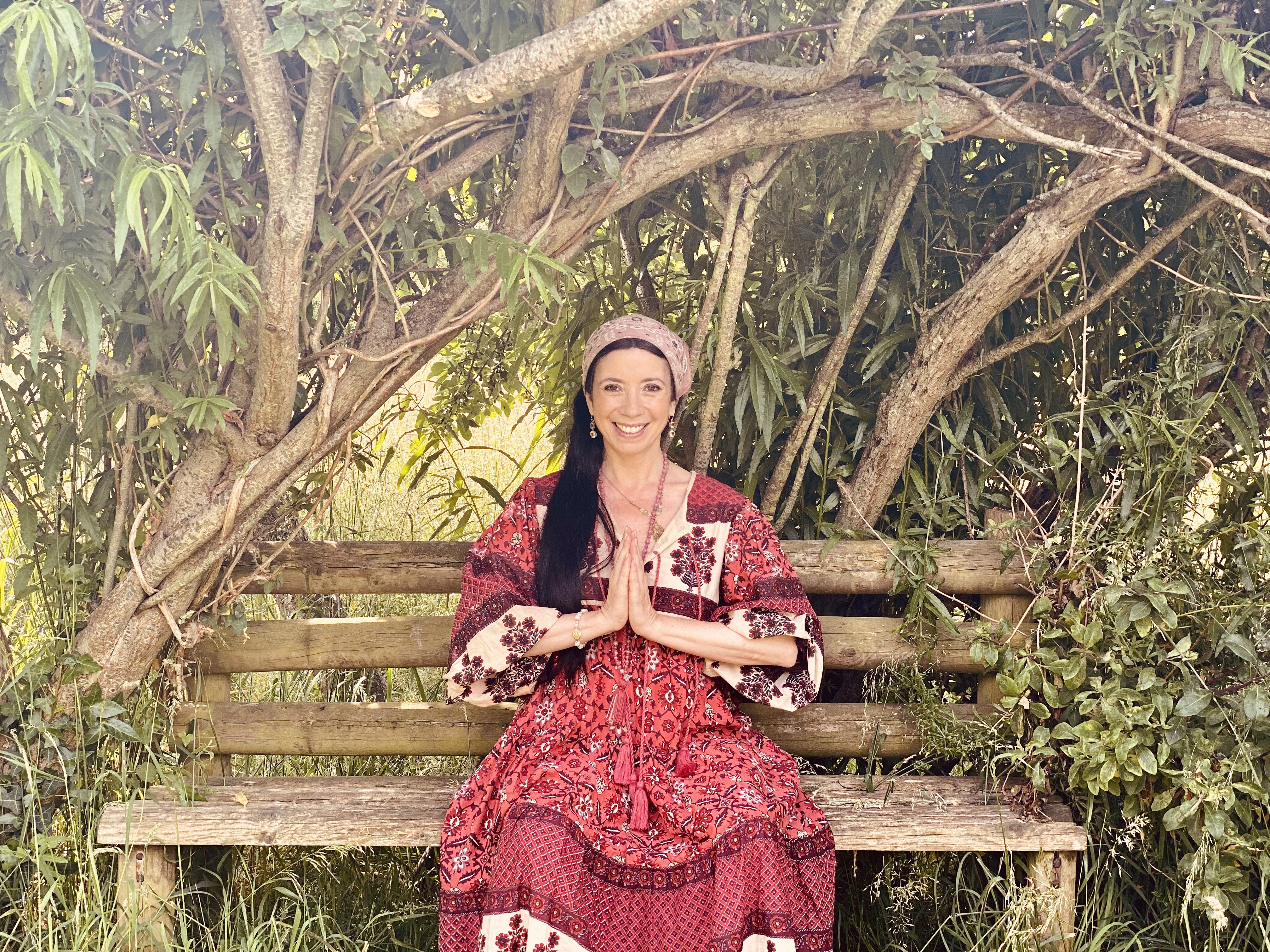 Ana Otero is a Mystic, Dancer, Author, Yogi, Artist, Teacher of the Desert Rose Transmissions, Mother and Lover to the Beloved. She holds a PHD in Dance Movement Therapy and strongly incorporates embodiment in all of her work. In 2011 after a dark night of the soul she had her first apparition of Mary Magdalene while she was in the desert of Oman. Following the teachings given to her by Mary Magdalene through her Channelings and Apparitions, Ana Otero created Mary Magdalene Mystery School in 2014, which later became in 2022 Ahava University. Ana Otero offers online and live trainings, workshops, retreats, and events.
AHAVA