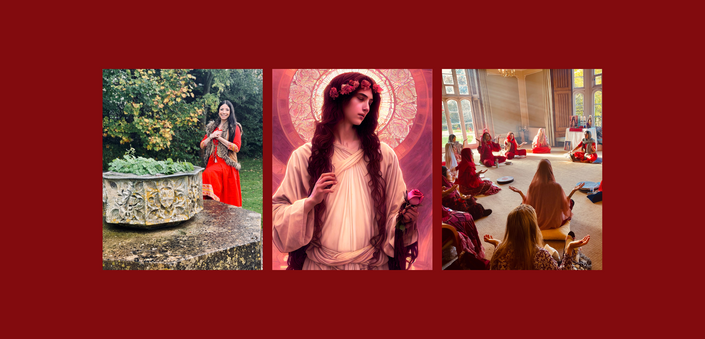 Sarah Tamar Novena: A 9 Day Journey with the Christed Child
The Codes of Infinity and the Gypsy Rose
Ahava and Blessings!

Sarah Tamar Novena
The Codes of Infinity and the Gypsy Rose
It is believed that Sarah Tamar, the daughter of Mary Magdalene and Yeshua, arrived to France with her Mother, Mary Magdalene, along with the other refugees. As they were near the shore, there seemed to be some strong winds and it was difficult for them to proceed. It is said that a Gypsy Princess named Sarah through part of her long dress at them and they were able to land safely. The Gypsy Princess had heard of the prophecy of Mary Magdalene appearing in these lands.
Some believe that Sara la Kali and Sarah Tamar are the same person, and some believe that they are different. Sarah Tamar is within Sara La Kali and and Sara la Kali is within Sarah Tamar. They both represent together the Gypsy Rose and Sarah Tamar on a Cosmic level represents the Codes of Infinity.
We all know that Gypsies are free and are known for transgressing the established norms. Through this Gypsy Rose Sarah Tamar teaches us the importance of love above all the prohibitions and taboos that we know so well, as they have been handed down to us through generations. Any time there is a group of people who seek soul sovereignty over control, Sarah Tamar is there to guide us. She teaches us that yes, the Holy Books are important and encoded with hidden messages, yet the cult of nature contains far more wisdom as the Divine Mother, the Goddess, is in everything and everything is part of HER. Sarah Tamar unites Mystically the Cosmic Mother with the Earth Mother, and she teaches us that there is no difference between creator and creature. She is teaching us now that it is time to stop trying to decipher the Mystery of Life, but rather, it is time to take part in the Mystery of life.
Sarah Tamar as Ascended Master and Light Being, working directly through the Frequency of the Blue Rose, activates the Codes of Infinity. The Codes of Infinity Awaken remembrance, Divine Union and a Restoration of our Edenic Template. The Codes of Infinity can be embodied through Light Language, Sound Vibration, and Specific Sarah Tamar Mudras and Meditations. We can also activate these through the 22 Codes of Infinity that I received in 2017 through Sarah Tamar. CLICK HERE.
We are experiencing a very important moment in Humanity as Spirit integrates with Matter, and Sarah Tamar is here to guide us in this Holy Communion. She is Cosmic, and she is Gypsy and Druid, She is Pure Energy and Vibration and She is a Gypsy Dancing barefoot, allowing her stomping feet to awaken the womb and heart of Gaia.
The Sarah Tamar Novena is a 9 Day Online Journey where we will activate the Sarah Tamar Codes of Infinity and the Gypsy Rose. There will be a special Sarah Tamar Celestial Communication Practice for the 9 Days, a Daily Ritual to Sarah Tamar, Embodiment, a Magdalene Womb Rite, Drumming and Ritual Movement, and Transmissions.
This Novena holds a very special place in my heart and it is with honor, gratitude and service that my intention is for you to experience the Magic of Beloved Sarah Tamar.
Day 1 The Cosmic Blue Rose
Day 2 The Gypsy Rose
Day 3 Infinity Code: The Hathor Chakra
Day 4 Infinity Code: The Cosmic Bee Hive
Day 5 Infinity Code and Gypsy Rose: The Earth Star
Day 6: Infinity Code: Voice of the Soul and Divine Mission
Day 7: Gypsy Rose: Sara La Kali
Day 8: Infinity Code: Womb of Light
Day 9: Gypsy Rose: Dragon Awakening
The Novena starts on February 15th, 2023.

My intention is always to keep Novenas accessible, as I believe that they are so transformative and necessary.


Sending all of you so much love and I am so excited about this journey with all of you.

AHAVA,
Ana Otero

Your Instructor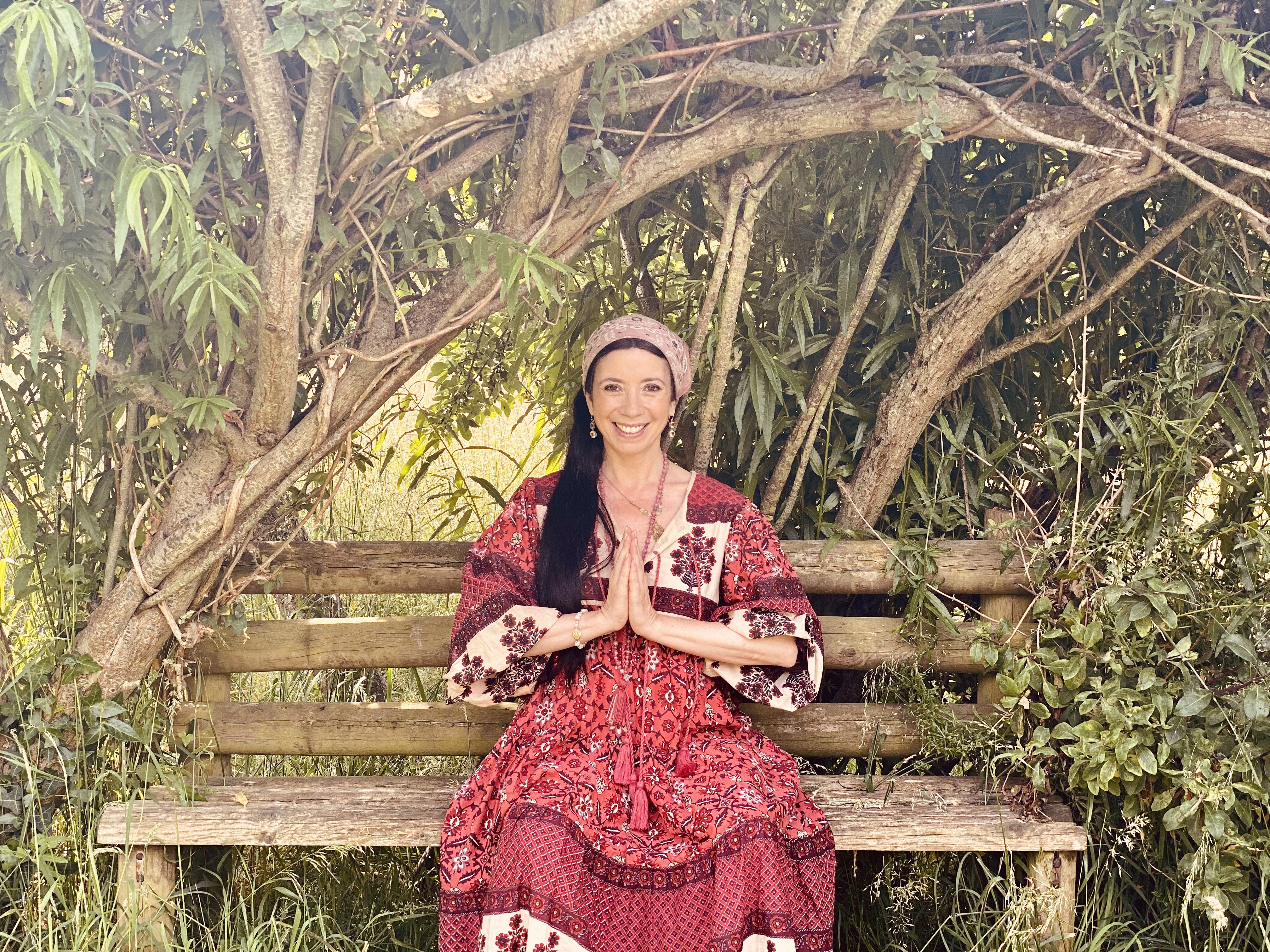 Ana Otero is a Mystic, Dancer, Author, Yogi, Artist, Teacher of the Desert Rose Transmissions, Mother and Lover to the Beloved. She holds a PHD in Dance Movement Therapy and strongly incorporates embodiment in all of her work. In 2011 after a dark night of the soul she had her first apparition of Mary Magdalene while she was in the desert of Oman. Following the teachings given to her by Mary Magdalene through her Channelings and Apparitions, Ana Otero created Mary Magdalene Mystery School in 2014, which later became in 2022 Ahava University. Ana Otero offers online and live trainings, workshops, retreats, and events.
AHAVA